Beats
Membership
Member since: October 2, 2011
http://www.beats4tracks.com/Nespan/
Background / Biography
HIT ME AT:
nespandoric@gmail.com
Well, now I want you to get acquainted to my beats, not my biography. I haven't got any special programmes right no, so you just buy it one by one or order me a custom beat and we'll talk on an e-mail basis.
We can discuss ordering a custom beat with all the peculiarities you want to hear in it. We'll discuss prices.
Appreciate your attention. Keep going right on!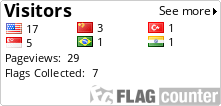 Free counters
Location
Influences
Trae, Kanye West